To better understand the advantages of alkaline water, here are the 7 benefits of ionizing water.
RELATED: 101 Reasons To Love Tyent Water Ionizers: Health Benefits And More
In this article:
Water Ionizing Benefits That Boost Your Health
Click here to jump to the infographic.
Water Ionizing Definition: The process of raising water pH to alkalinity by electrolysis.
Praises for Ionizing Water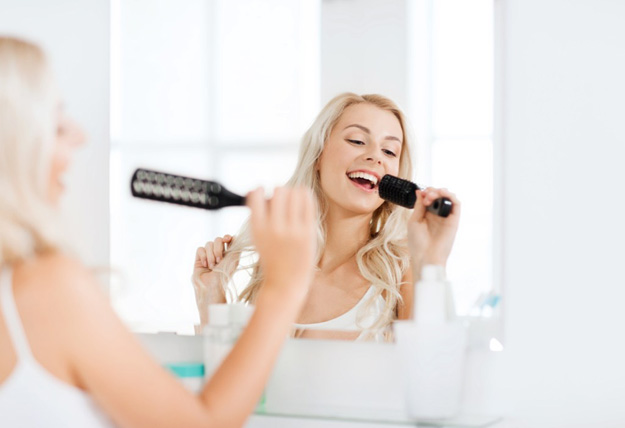 You know that alkaline water delivers all kinds of brilliant benefits, but what are the top reasons that most people sing the praises of their water ionizer? We've rounded up the 7 most awesome, life-enhancing aspects of owning an alkaline water ionizer machine and having that fabulous alkaline water literally on tap!
1. Avoid Dehydration
All water quenches your thirst, but ionized alkaline water is up to 6 times more hydrating than regular water, which is great news for athletes or anyone who enjoys working up a thirst playing sports.
2. Antioxidants to Combat Free Radicals
According to medicalnewstoday.com, "free radicals are unstable atoms that can damage cells causing aging and illness."
We all know by now that free radicals are the bad guys, thriving in our bodies to accelerate aging and decay. But, did you know that ionized alkaline water is jam-packed full of antioxidants that help neutralize those pesky free radicals?
What are antioxidants?
Antioxidants essentially lessen the negative effects of free radicals by providing the electron free radicals are missing. In doing so, the reactivity of free radicals is reduced.
3. Weight Loss Support
Alkaline water can help you lose any excess weight that's bothering you while boosting your overall health in the process!
4. Hydrogen Water Benefits
Hydrogen is really astonishing stuff, and ionized alkaline water is brimming with it. The stuff of life itself — hydrogen's positive effect on our bodies — is constantly stunning the medical profession.
A pilot study took a look at the effects of hydrogen water, specifically for muscle fatigue. The results showed that athletes that hydrated with hydrogen water displayed improved muscle function and lower blood lactate levels.
RELATED: Water Ionizers and the Magic of Hydrogen 
5. Mineral Water
Unlike distilled water which often removes both the positive and negative minerals, alkaline water is rich with them. Even better, those minerals become more bioavailable as a result of the ionization process — meaning your body receives and utilizes the minerals more effectively.
6. How To Wash Fruits and Vegetables
It's Turbo water straight from your ionizer, brilliant stuff for around the house. Ditch the chemical cleaners and welcome a whole new way to keep your home clean!
7. Clean, Safe Water You Can Trust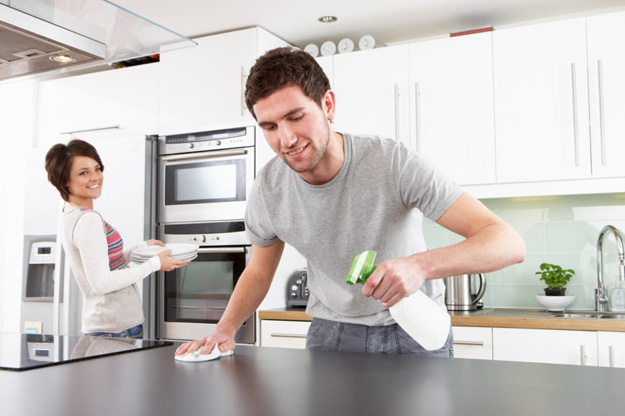 In these days of escalating concern over America's water, knowing that the water you and your family are drinking is clean and safe is not to be underestimated.
The Tyent water ionizer filters water the same micron level as kidney dialysis machines, for complete peace of mind.
Let this infographic be your guide. Download it now and use it as a reference later.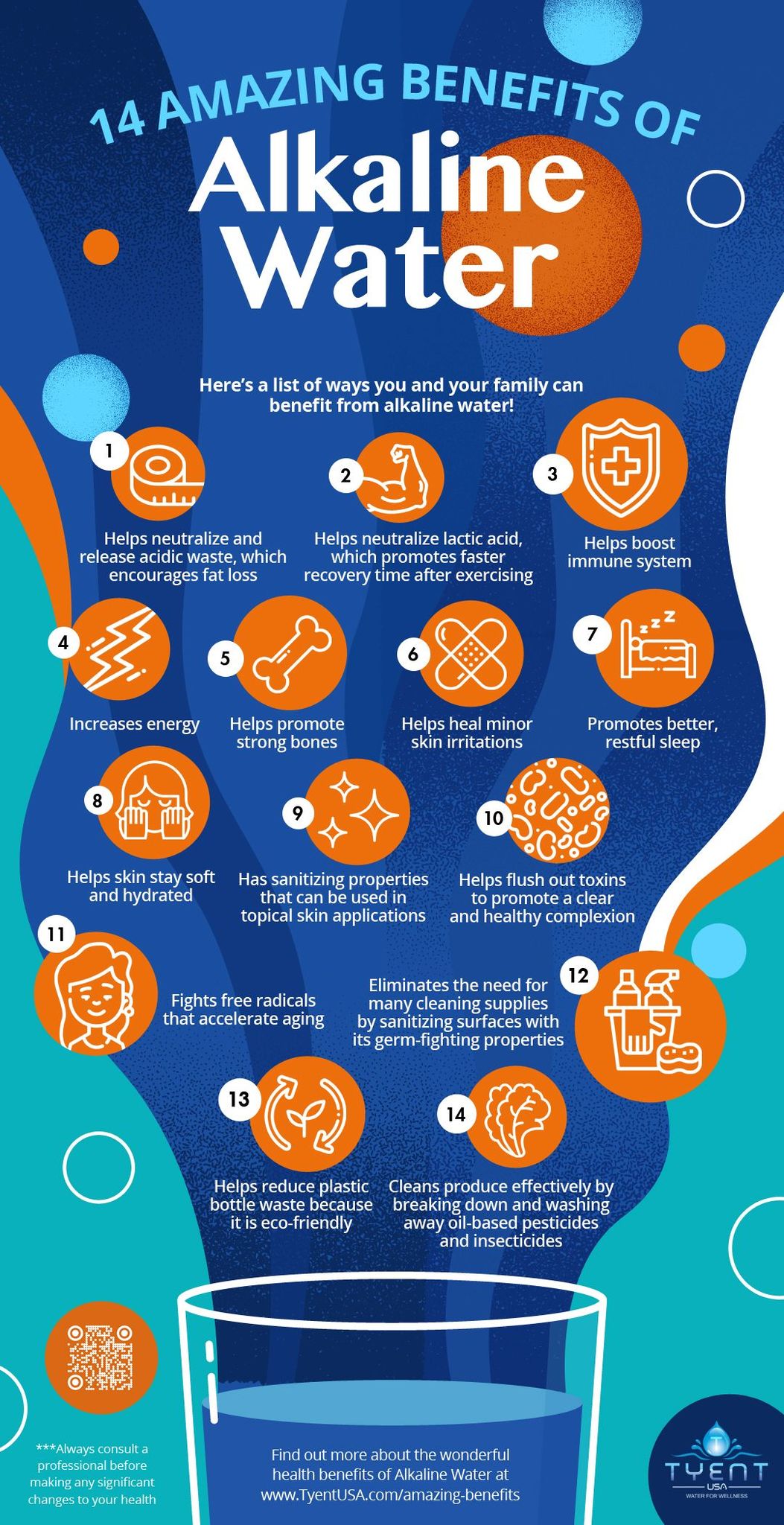 With the ionizing benefits listed above, you'll have more reasons to drink alkaline water at home. Getting an alkaline water ionizer for your family makes every drop of water at home healthier and cleaner.
So, don't miss out on the incredible benefits of alkaline water and grab your own ionizer now!
Do you have a water ionizer at home? What do you think of it? Share your thoughts in the comments section!
Up Next:
Editor's Note – This post was originally published on October 11, 2016, and has been updated for quality and relevancy.