Listening to your body is something you do every day, especially when messages like "I'm hungry" or "I need to use the bathroom!"  are loud and clear.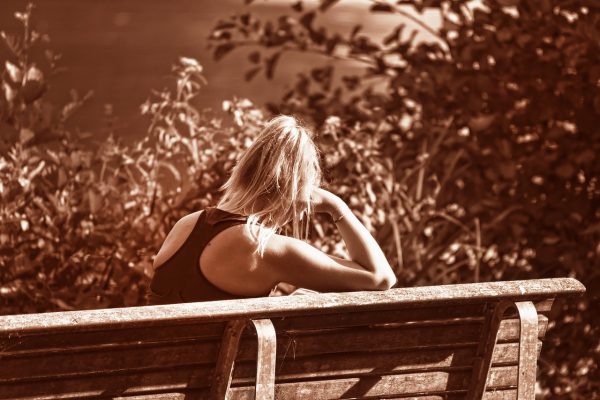 If you have a two or three-year-old toddling around, they'll happily notify you that it's both at the same time.
But sometimes, as we grow older, we're not quite alert as to what our bodies really need.
Check out our list of the Five Ways Your Body Is Telling You to Buy a Water Ionizer and be amazed at just how many of these ways strike a chord with you!
When to Buy a Water Ionizer
1) "I Need a Drink!"
Here's the main thing to remember when it comes to hydration: thirst doesn't come first!
By the time you acknowledge that you're thirsty, you've already started to become dehydrated.
Get into the habit of sipping hydrogen-rich alkaline water made from water ionizers at regular intervals.
The tiny molecular hydrogen bubbles found in ionized hydrogen water hydrate you MUCH FASTER than regular water can!
Why not take our instant hydration test right now?
Related | Hydrate Yourself Happy with Alkaline Water!
2) "I Can't Concentrate!"
Struggling to focus?  Need to find your edge at the office?
Here's the problem: Your brain just needs a drink!
The brain is 73% water – so when you don't drink enough water…your cognitive skills and even your memory capabilities will be adversely affected.
3) "I'm Tired!"
A busy life can get in the way of your sleep schedule and lead you to be tired all the time. Sleep deprivation is NO joke and it needs to be addressed before you burn out.
As well as properly hydrating your body…Tyent alkaline water contains essential minerals – such as calcium, potassium, zinc, and magnesium – to support a healthy body and promote good sleep.
4) "Where Did My Energy Go?"
Often a by-product of sleep deprivation, poor nutrition, or not getting enough exercise…people who start to drink hydrogen-infused alkaline water from a Tyent water ionizer notice an almost IMMEDIATE BOOST in their energy levels.
Why you ask?
Because those tiny hydrogen molecules are small enough to cross into the mitochondria of every cell…to deliver an energy boost that POWERS YOU from the inside.
5) "I'm Not Looking So Great!"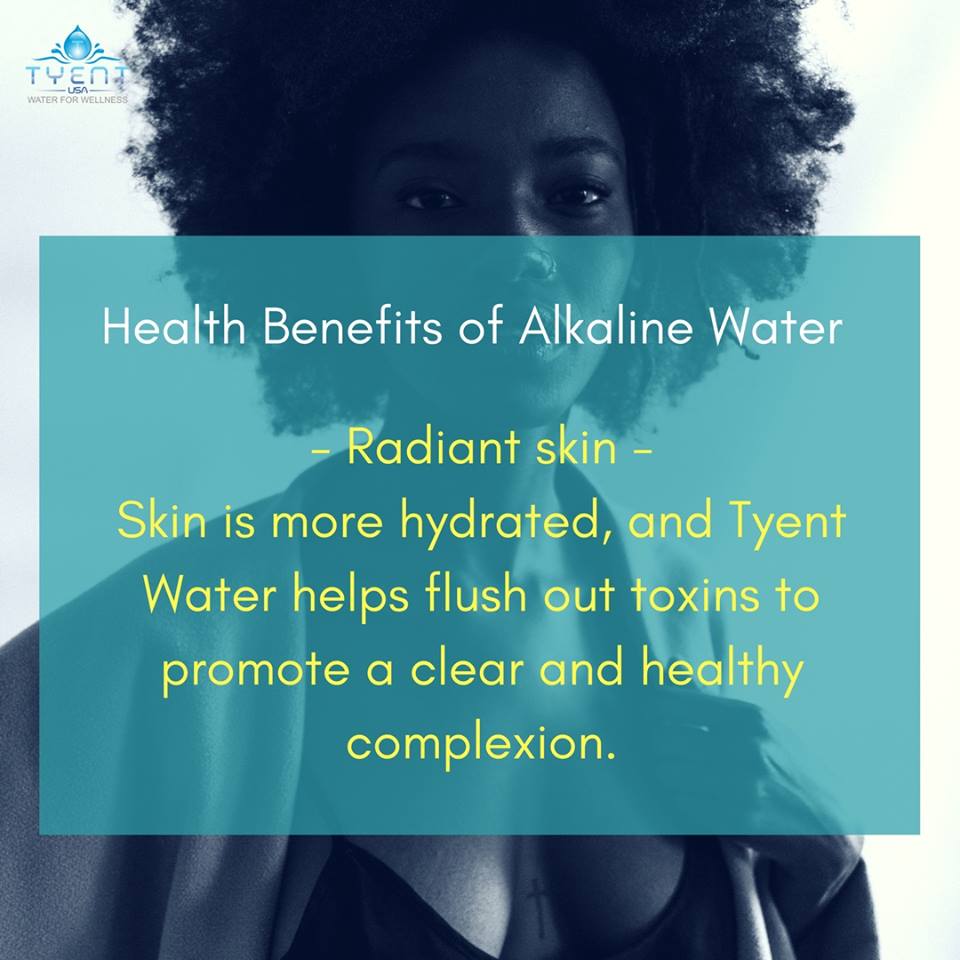 Drink straight from a water ionizer machine and prepare to be amazed at the improvement in the health of your skin.
Tyent hydrogen water will:
Plump up the surface of your skin
Help to flush out toxins
Help to maintain the optimal pH of your skin (acidic level 1 water has a pH of 5.5, the same as your skin)
Check out this fantastic video all about how a water ionizer can lift the way you look – naturally!
Related | Water Ionizers Can Help Your Skin to Shine
Uses of Alkaline Water (FREE eBook)
Did you know that there are SO MANY WAYS to use a Tyent water ionizer throughout the day?
To learn about over 75 everyday uses of alkaline water – grab our FREE eBook!
This 20-page booklet is pretty easy to read through in less than 30 minutes…and will give you a snapshot into:
A day in the life of a Tyent water ionizer! (from morning to night)
How much money you can save every year by replacing your favorite household supplies with an award-winning Tyent alkaline water machine!
Awesome alkaline water benefits – at a glance!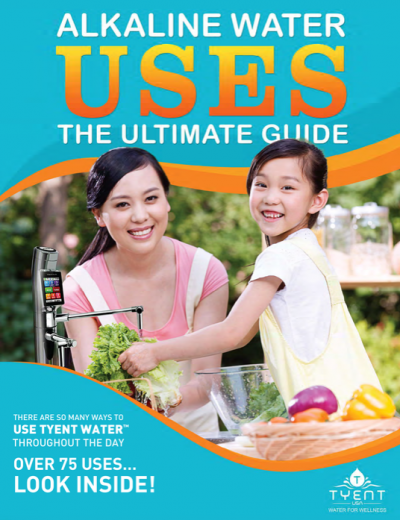 When you're done reading the booklet…give us a call at to hear about some other shocking ways that a Tyent water ionizer can change your life for the better!
Have any top-secret ninja tricks for using a water ionizer around the house? Tell us all about them in the comments below!
Up Next: Hey Kids…You May Want to Put Down That Fruit Juice and Drink from a Water Ionizer Now