It doesn't have to be the height of summer to run the risk of dehydration. You can be dehydrated at any time of year, so what are the 7 signs of dehydration that you just can't afford to ignore?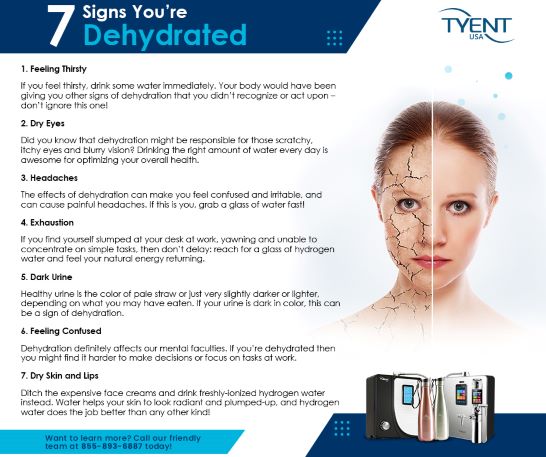 1. Feeling Thirsty
Thirst doesn't come first. Feeling thirsty and craving a drink is usually the first symptom that prompts action, but thirst is frequently one of the more advanced signs of dehydration.
If you feel thirsty, drink some water immediately. Your body will have been giving you other signs of dehydration that you didn't recognize or act upon – don't ignore this one!
2. Dry Eyes
Eyes feeling dry and sore? If you use a computer or screen …