How many of your favorite skin care products are a nightmare for the environment? So many products are harmful to aquatic life, don't decompose adequately (either the product or the packaging) or some other problem – is there anything that's safe for your skin AND the planet?
Yes, there is – Tyent TM-X Beauty Soap.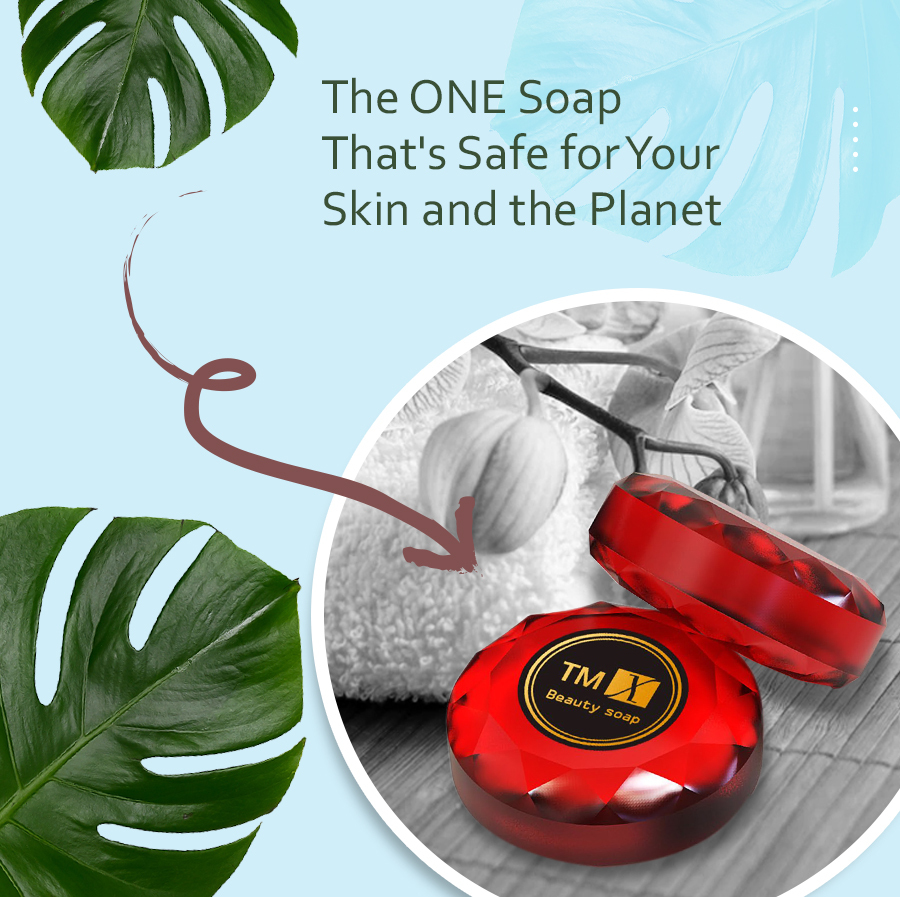 Beautiful Planet, Beautiful You
The Tyent dedication to excellence with every water ionizer machine we sell is what our reputation is built upon. With the same passion for perfection, we conceived and formulated the perfect skin care soap that really is safe for your skin and the planet too.
TM-X Beauty Soap is something completely different. The TM stands for Total Microorganisms – the complex microorganisms needed for the fermentation method we use to create the beauty soap. X stands for the enriched vitamins and minerals that are the natural byproducts of the fermentation process.
Working in total harmony with your skin and the planet, TM-X Beauty Soap contains a smorgasbord of natural, nourishing ingredients, including:
Fermented Pomegranate Concentrate
Fermented Herbal Enzymes
Hyaluronic Acid
Honey
Pinus Sylvestris Bud Extract
Olive Oil
Palm Oil
Coconut Oil
Glycerin
The Amazing Effect of Fermentation
The natural enzymatic elements produced during the fermentation process are combined with nutrient-rich, natural moisturizing agents and pressed into jewel-like bars of skin-loving premium cleansing soap.
It's the process of how TM-X Beauty Soap is created that makes the difference: fermented concentrations of active ingredients deliver far more intensive action per part than the usual non-fermented powders or extracts that other products contain.
The Best Things Take Time
Unsurprisingly, something this special – and safe for your skin and the planet – cannot be rushed. In fact, every bar of TM-X Beauty Soap takes over 600 hours to make. But you know, it's time well spent!
Using your cleansing bar for the first time will prove that all the effort is worth it. The precisely balanced combination of fermented, nutrient-rich cleansing and moisturizing properties are absorbed by your skin, and go on to provide support for a healthy, radiant complexion long after the final rinse.
You'll notice immediately that although your skin feels completely clean, there is no 'tight' feeling. TM-X Beauty Soap helps your true beauty shine through – literally. The organic, gentle acids produced during the fermentation process have a mild exfoliating effect, sloughing away dead skin cells to reveal the bright, clear skin beneath.
The Creamiest, Richest Foam
As soon as you use TM-X Beauty Soap, you will experience one immediate difference – the rich, creamy foam is a world away from inferior soap lather. The dense, smooth creaminess lifts off makeup effortlessly – even stubborn mascara. The luscious foam is even rich enough to shave with!
Imagine that… a soap that's gorgeous to use, and genuinely rich and nourishing enough to replace both makeup remover and shaving foam in your bathroom cabinet!
A Precious Jewel in Your Hand
TM-X Beauty Soap makes the everyday chore of cleansing or shaving an absolute joy. The color of jewel-like pomegranate seeds, this stunning bar of soap is not only safe for your skin and the planet, but it also makes every day that bit more beautiful.
Your Beautiful Planet
Is eco-friendly beauty already on your radar? What other parts of your beauty routine are good for the planet as well as you? Please share!