Here are the different ways Tyent water can make you look and feel beautiful.
Part 3: Water Ionizers Benefit Beautiful Skin
It sure does take more than skin to feel and look beautiful. It's essential you complement it with an amazing personality! For sure, though, you'll never say no to anything that can bring out the glow in you.
Surprise your friends, husband (or wife or partner), and family with an even better-looking skin! As part of our 101 Reasons to Love Tyent Water series (here are part 1 and part 2), we share how alkaline water gives you beauty. Here they are:
1. Makes a Beauty Water with a Water Ionizer
Do Tyent water ionizers make beauty water? They sure do. Acidic level 1 water has the same pH as your skin and keeps it feeling soft and plumped up with hydration. Either wipe it over your face on a cotton-wool pad or spritz on with a spray bottle. Keep it in the fridge for a great cool down in hot weather! Find out more great alkaline water beauty tips here.
Here are three quick beauty tips for you:
Use acidic level 1 water in a spritzer bottle all over your body for beach-ready glowing skin.
Use acidic beauty water as a final rinse when washing your hair for deep shine and healthy appearance.
Utilize Tyent acidic water as a mouthwash to help to kill germs and promote healthy gums and fresh breath!
2. Softens Your Skin with a Lux Filter
Tyent USA offers other products to complement their water ionizers. It also carries shower lux filters. These help remove chlorine and other undesirable elements from your shower water. It means softer skin and hair instead of the drying effects of chlorine. It's another of the great ways Tyent helps with making life a bit better!
3. Soothes Psoriasis and Eczema
There are skin conditions that plague millions of people. These include psoriasis and eczema. Tyent alkaline water may help both of them dramatically.
Many people with the skin disease report an improvement to their symptoms. They either drink alkaline water or spray acidic water onto the affected areas.
4. Improve Hair Quality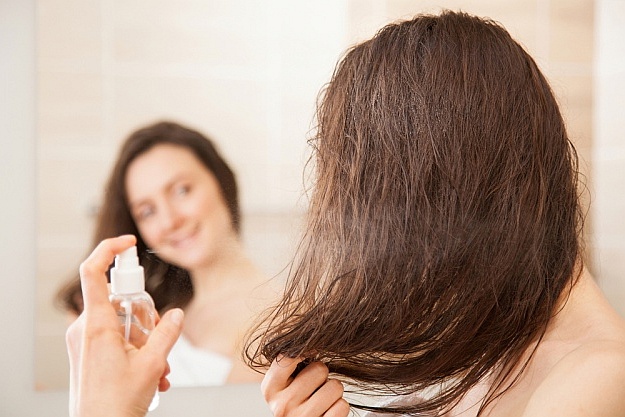 A part of what makes you fine is your hair. Who doesn't want an easier and better way to ensure your crowning glory is as pretty as it can be?
It's time to ditch the hair products that can only be harmful to the environment. Instead, say hello to your new beautiful hair solution. All you need to do is to rinse your hair with acidic water and spritz it throughout the day when necessary. With our portable version, you can have beautiful vacation hair as well!
5. Used in Professional Salons and Spas
The same beauty tips you can practice at home are suitable for salon and spas! Switch those spray bottles filled with ordinary tap water for beautifying acidic water to complement hair and skin treatments.
6. Nourishes the Skin from the Inside
Every time you drink Tyent beauty water, you get a boost of super-hydrating, skin-friendly antioxidants. They can zap the free radicals that contribute to visible signs of aging. Drinking Tyent water keeps you glowing and beautiful every day!
RELATED: Water Ionizers Can Help Your Skin to Shine!
7. Lets You Drink the Same Tyent Alkaline Water Used by Victoria's Secret Angels' Personal Trainer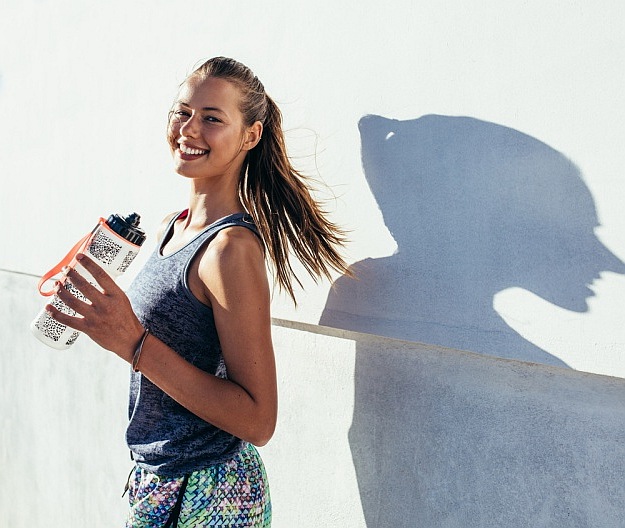 Even the professionals agree Tyent water keeps you looking good and beautiful. No one will disagree that Victoria's Secret Angels look stunning, healthy, and fit. Their trainer is one of Tyent's many celebrity fans.
8. Relaxes and Helps You Get Beautiful, Soft Skin
To keep your body glowing with supple, smooth skin, add 1 liter of acidic water to your bath and relax. After a wonderful alkaline water bath, you can head out without worries with your Tyent GoodLife Bottle.
9. Beautifies Your Kitchen
Being practical and good for your health and well-being doesn't stop a Tyent ionizer from also leading the field in the looks department. Our engineers and designers continued their work until they created an ionizer that had the sleek and stylish look to match its incredible performance.
10. Supports Anti-Aging
You can't stop yourself from getting older, but you can do something to delay the signs of aging. Tyent water maintains the hydration levels of your skin, so it doesn't look dry and emphasize the fine lines. It also nourishes the body with antioxidants. These can prevent the multiplication of free radicals that can lead to chronic diseases and skin problems.
11. Prevents Winter Dryness
It is Winter Wonderland until your skin starts feeling itchy. Winter can dry up the skin! You can still retain your gorgeous looks and beautiful skin regardless of the season when you drink Tyent alkaline water. Remember, hydration is your best weapon against dryness.
12. Improves Your Mood
Do you know what else can make a person glow? It's their personality and mood! Someone who is happy is prettier than a gloomy supermodel.
Tyent alkaline water can uplift your mood in many ways. It detoxifies your body, enhances your brain performance, and sharpens your focus. Besides, when you have no worries about your skin or health, you feel happy!
13. Makes Lemon Water Even Better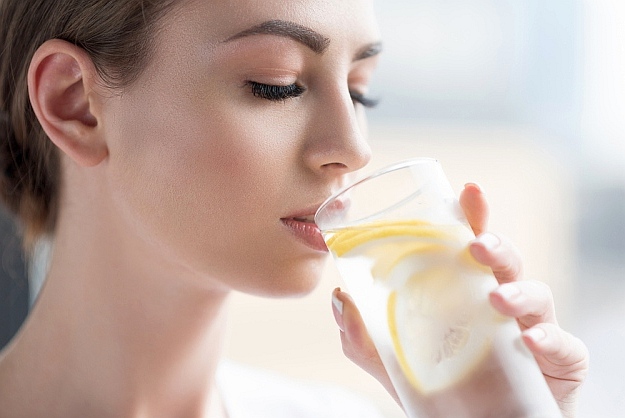 Lemon is one of the popular superfoods for a reason: it comes with high levels of antioxidants and vitamin C. Not everyone, though, can take it as is. They prefer to mix it with water.
When it comes to water, though, Tyent water can improve not only the taste but also the nutrition content. A glass of it is like drinking large doses of healthy goodness.
14. Lets You Be One of the Celebrities
Admit it: once in while, you dream of living the life of celebrities. The problem is, you may feel you don't have the cash to look and feel beautiful like them. With Tyent water ionizer, now, you can. In fact, many of them are fans of the brand.
15. Energizes You
To be beautiful, you need more than a healthy-looking skin. It's also important you feel fit inside — you need to have lots of energy!
Tyent alkaline water can help keep your energy up. It can help get rid of toxins that may be causing different illnesses. It ensures you have a supply of oxygen, which your cells need to function.
All these point out to one fact: Tyent water can help you feel beautiful inside and out.
Do you know of other ways Tyent water can make you feel pretty? Let us know in the comments section below.
Up Next: 101 Reasons to Love Tyent Water Ionizers, Part 4: Awards, Reviews, and A+ Customer Service
Editor's Note: This article was originally published on June 21, 2016, and has been updated for quality and relevancy.