Can you believe that the 200th episode of Murdoch Mysteries has just aired? With fans of the award-winning show enjoying Season 13, it seems like a good time to catch up with its star, Yannick Bisson!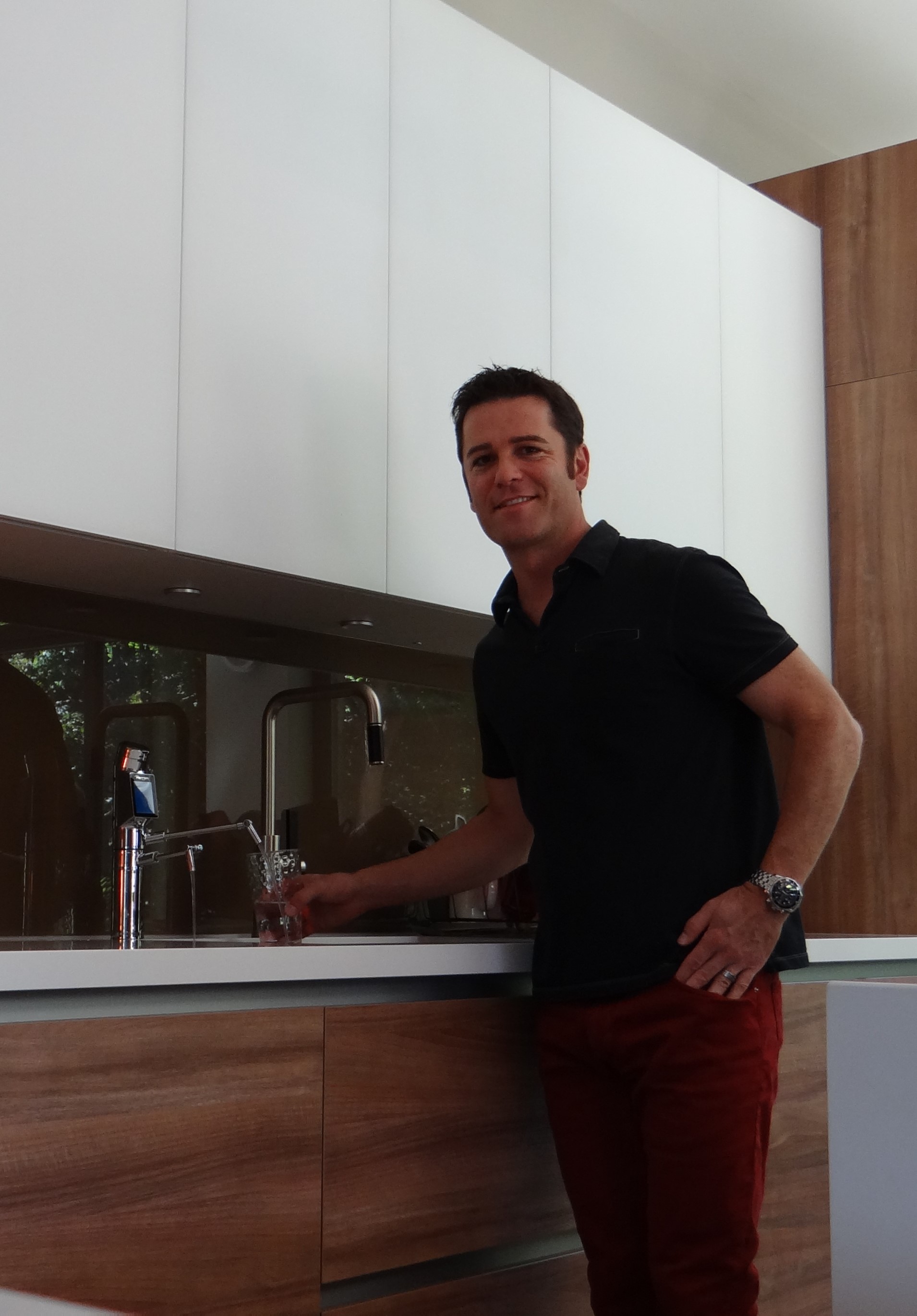 One of Canada's best-loved film and television actors, Yannick is also a family man, keen skier, cyclist and sports enthusiast. So where does he get all that energy from?
World Famous Fans of Hydrogen Water!
Okay, we'll let you in on a secret: Yannick Bisson is a long-time fan of Tyent Water Ionizers! Yep, drinking alkaline hydrogen water is key to how Yannick stays right on top of his professional game.
There's a great story behind how Yannick became a hydrogen water fan. While filming High Tide with close pal Rick Springfield, the two buddies hung out and Yannick spotted Rick's Tyent Water ionizer in his kitchen. The rest – as they say – is history!
"Settling into the new house, new drinking water system is awesome! Tyent shipped it here to Can #moreantioxidiantsthanOJ #tonsofenergy"  Yannick Bisson
Yannick has a particularly compelling reason for making sure that Tyent Water accompanies him everywhere on set – his TV character Murdoch wears some pretty heavy, wool suits during summer filming. Even for a seasoned pro, that's hot work!

Two Wheels, Three Dogs
A keen fan of traveling on two wheels – preferably – Yannick knows what a difference drinking hydrogen water makes when you're tackling a gnarly trail. Even the Bisson family dogs are fans of Tyent Water! Yannick explains how hydrogen water keeps his three lovable doggies hydrated for longer, and keeps their cute noses nice and damp!
Ionized alkaline water really is for every member of the family!
Stop Everything: Big Game Savings of Up To 33%
It's an exciting time to buy a water ionizer. Tyent has launched The Hybrid: the most innovative and groundbreaking water ionizer to go on general sale to the public. The industry's first Alkaline/Hydrogen Hybrid water ionizer, this machine delivers our highest levels of molecular hydrogen yet.
Even better, to celebrate the Big Game, we've slashed up to 33% off our water ionizer machines. Tyent water ionizers are the best in the world, and these prices can't last, so run, don't walk!