Back in May, we featured a young scientist competition in which a group of East Coast youngsters were named finalists in the NASA "OPSPARC" Challenge.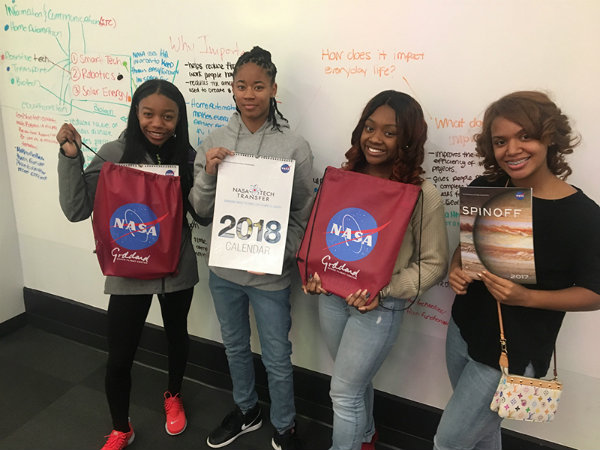 Their innovation?  Using NASA-inspired technology to clean up lead-contaminated water in schools for fellow students using a two-stage filtration jar, designed to filter the water and remove impurities.
The Winners are Announced!
We have some great news for anyone who followed the progress of these young scientists!
The winners have now been announced and we're thrilled that Bria Snell, India Skinner, and Mikayla Sharrieff were awarded the second prize in the finals of the competition in the Grade 9 -12 category!
Tyent would like to extend a HUGE congratulations to Bria, India, and Mikayla for their amazing work!
You can take a look at their inspiring two-stage filtration jar presentation here!
Why Tyent Leads the Filtration Field! 
We are delighted that the trio focused on filtration for their competition entry. Filtration is just one of the areas of water ionizer technology in which Tyent is undisputedly leading the way.
The contaminants in our municipal water supply have changed over the years. Compound chemicals and dangerous toxins such as Chromium-6 are present in tap water, and filtration technology has to be one step ahead.
Chromium-6 – Water Ionizer Filter
Tyent has always been at the very forefront of research and engineering when it comes to filtration.
Tyent Water Ionizers have the same filtration capabilities and same micron level as a kidney dialysis machine. When a two-bank filter is added – our advanced, cutting-edge systems can remove 200 contaminants, including up to 99% of lead, mercury, beryllium, uranium, and fluoride.
The arrival of Chromium-6 in America's water motivated our engineers here at Tyent to work around the clock to create a water ionizer filter that can do what no other company had succeeded in perfecting before.
Certified Scientific Expertise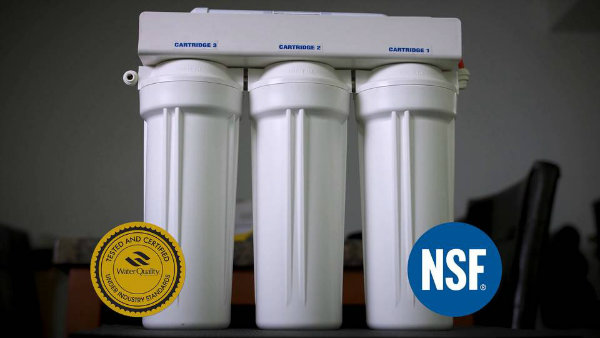 Our engineers used their cutting-edge expertise to produce the Tyent Chromium-6 Filter, a 4-stage filtration system capable of removing 99.9% of Chromium-6. 
With a 6-month filter life, our premium Chromium-6 filter has been certified by the Water Quality Association (WQA) and the NSF.
In other words, no water ionizer company takes filtration more seriously than Tyent USA!
The Next Generation of Water Ionizer Experts?
Know any budding scientists who'd love to get involved in the 2019 OPSPARC Challenge?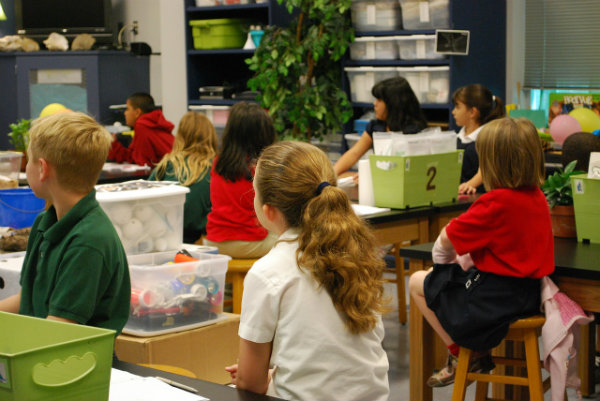 The next competition launches this fall – so encourage them to participate and "Be the Spark" that may lead them to help make the world a better place through their contributions.
Who knows…maybe they will "Be the Spark" that leads the next generation of water ionizer experts!
What's Lurking in Your Water?
If you live in the United States, there is a 75% chance that your tap water is unsafe to drink because the EPA doesn't want you to know what's in your municipal water.
You can get the peace of mind you deserve today by getting this FREE water report and analysis that will reveal what dangerous contaminants may be hiding in your water.
Let Tyent Help YOU Enjoy Clean, Healthy Water Again!
You have a right to drink clean, healthy water while also knowing what's in it.
By putting a Tyent water ionizer machine in your home, you'll get to enjoy delicious, alkaline hydrogen water that has been filtered and cleaned by the best filtration system in the world.
However, there are 4 factors that you should be made aware of in the buying process– so read through this quick cheat sheet that will help you know what to look for in the right alkaline water machine.
Call now to speak with a water ionizer expert who can help you put the rewarding health benefits of alkaline water into your life!