Awards Season has wrapped up for another year. The glittering gowns, tearful acceptances and red-carpet shenanigans have been ushered politely away until 2024. Whether you love to see the stars come out for the biggest showbiz events on the calendar, or you can barely muster a 'meh' at the whole thing, one thing is true: awards do matter.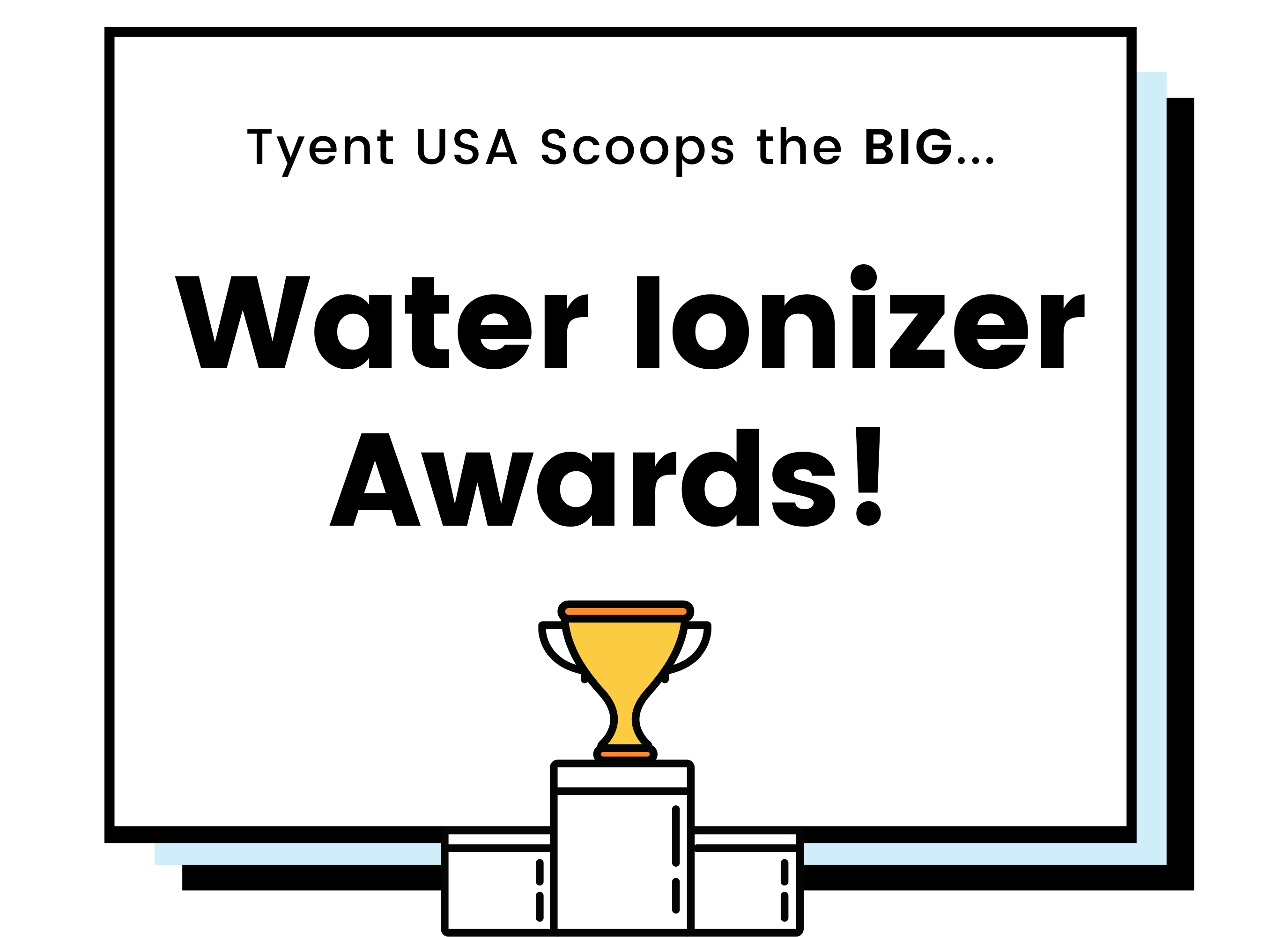 Water Ionizer Industry Awards: Why They Matter
By that, we mean, in real life. Industry awards in particular. Why do awards matter? Because we live in an age of superlatives. Every company is The Best. Every product is The Greatest, according to the company manufacturing it. Industry awards matter because they are an independent, expert vote of confidence – a medal of recognition for excellence from the body that casts a careful eye over the industry it represents.  
We're incredibly proud that Tyent has received water ionizer industry accolades year after year, naming Tyent Water Ionizers the Best in the World. Not only that, but we have also retained a glowing A+ Rating from the Better Business Bureau (BBB), where Tyent has been accredited since 2009.  
Who Matters? Our Customers! 
So, the industry loves us, but what about the most important people: our customers? People like you who want to drink clean, safe water and get the best possible value for money? 
"Tyent's Customer Service has no equal in my experience.  No company I have ever dealt with comes close to what they provide." 
Tyent Customer, Jerry M 
Every Tyent customer knows that wrap-around, reliable support from your initial inquiry to every stage that you need us, is our modus operandi. We're here to help you get the most out of your brand-new water ionizer, and – possibly best of all – hear about how drinking Tyent Alkaline Water has changed lives for the better! 
At Tyent, we're proud and happy when we're honored with another industry award. Receiving any prestigious water ionizer industry accolade means a collective sense of satisfaction in a job well done, and the knowledge that our customers really are getting the very best water ionizer products and service possible.  
Genuine Customer Satisfaction
That's the other side of receiving industry awards – what it means to our customers. Hearing and reading how happy our customers are with their Tyent water Ionizer and our service is better than any award. That's when we know we're getting it right. Unlike some other companies, our customer reviews are authentic and unedited. The reviews you see are 100% genuine, from customers wanting to share their unelicited opinion on Tyent Alkaline Water!  
"It's worth every cent owning one!" 
Tyent Customer, Philip Mings  
Certifications & Accreditations
It's not only industry awards that create trust and a reputation for quality and performance. Certifications and accreditation are important as well. Once again, we are certified and accredited across the board so that you can purchase from Tyent in complete confidence.  
Why Tyent Beats the Competition
With our no-quibble Lifetime Guarantee on every Tyent Water Ionizer, and a team of friendly alkaline water experts ready to chat whenever you need to, it's no secret why Tyent beats the competition when it comes to Awards Season!