According to The Centers for Disease Control and Prevention (CDC), over 40 million Americans aren't getting enough sleep on a regular basis.
As well as being vital to good physical and mental health – sleep is also important for beautiful skin.
Instead of wasting countless dollars on expensive creams and lotions to make us look refreshed and glowing, maybe we should just try getting enough sleep – and a water ionizer.
Read on to find out why:
How Much Sleep Do We Need?
How Can I Improve My Sleep Pattern?
How Can I Wake Up with Glowing Skin?
What Should I Do Before Bed for Glowing Skin?
How Can a Water Ionizer Help Me to Sleep Better?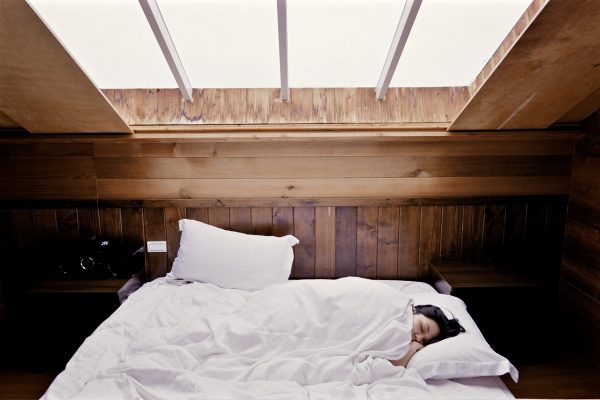 How Much Sleep Do We Need?
Needing our so-called beauty sleep isn't just a hackneyed phrase; it's actually pretty accurate.
Some of us need more than others, but on average, the majority of healthy adults need between 7 and 9 hours of sleep every night.
Rhona Recommends | New Weight Gain in Women Study

How Can I Improve My Sleep Pattern?
Popular methods of establishing a settled, reliable sleep pattern include:
Going to bed at the same time every night
Go to bed early enough to give you at least 7 – 8 hours of sleep
Make your last caffeine drink of the day no later than 6 hours before bedtime
Avoid alcohol in the evening
Don't eat a heavy meal close to bedtime – allow at least 4 hours to digest your last meal before sleeping
How Can I Wake Up with Glowing Skin?
Getting enough sleep is good for your skin.
Collagen – the substance that makes our skin appear plumper and smoother – is produced during sleep.
Depriving yourself of enough sleep also means that blood circulation is affected, leaving your skin looking dull and pallid.

What Should I Do Before Bed for Glowing Skin?
Before bed, remove any makeup and make sure that your skin is completely clean before sinking into the sheets.
Why? Because leaving makeup or dirt on your face prevents your skin from shedding cells effectively, which means your skin will definitely not look its best!
There's no actual danger in leaving makeup on your skin – but blocked pores and poor cell renewal will quickly lead to spots and a dull complexion.

How Can a Water Ionizer Help Me to Sleep Better?
View this post on Instagram

A water ionizer really can help you to get more from a good night's sleep.
Being properly hydrated is key. Alkaline water is more hydrating than regular water – so you need less of it for optimum hydration, which is perfect for an undisturbed night's rest!
Ionized water straight from a water ionizer is replete with naturally occurring minerals such as potassium, zinc, magnesium, and calcium, which your body needs to repair and restore vital functions.
Rhona Recommends | Five Ways Your Body is Telling You to Buy a Water Ionizer!
Wakey Wakey! It's Time to Grab a Bargain!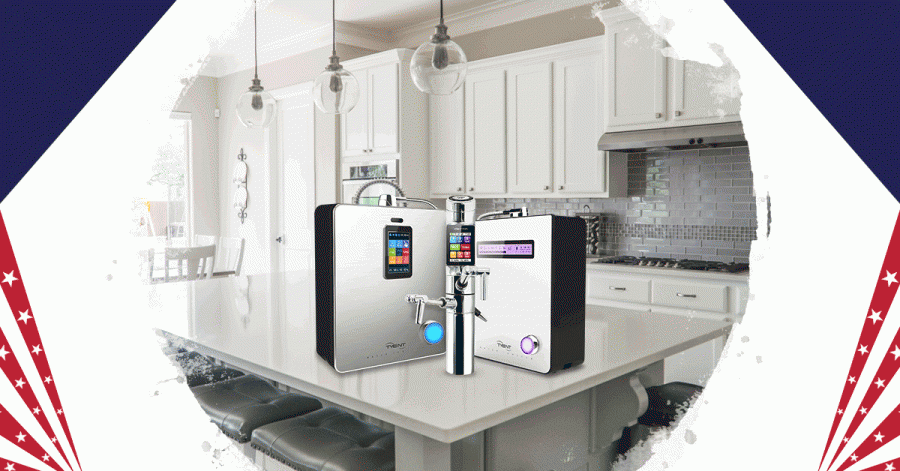 In a busy life, it's tempting to sacrifice sleep. In fact, it should be the other way around!
We need to prioritize sleep more because it's really good for us and great for healthy, glowing skin.
A water ionizer can help you to achieve this, and right now is an awesome time to buy!
Our incredible Labor Day Sale is still on, with up to 33% off water ionizers!
We're throwing in some incredible FREE gifts as well, so don't hesitate!
Be honest – are you getting enough sleep? What prevents you from getting the restorative rest that you need? 
Do you have any great tips of your own for getting better quality sleep? We'd love to hear them – so comment below!
Up Next: